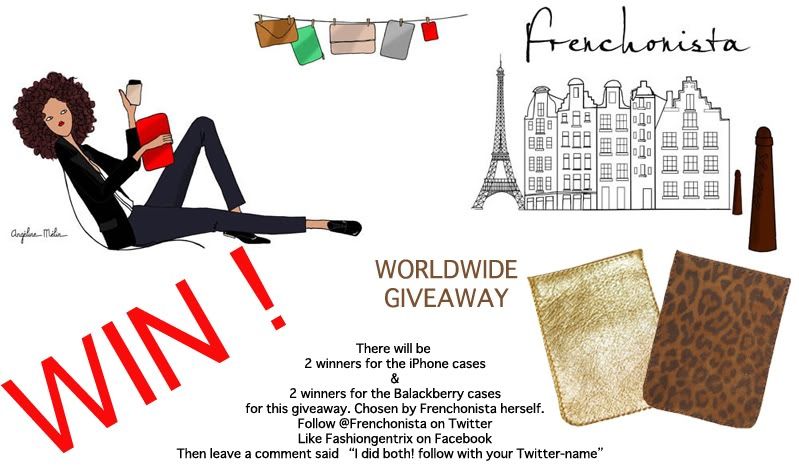 //
It is time for an International Giveaway ! Thanks to FRENCHONISTA, you can win one of four phone cases (two for iPhone & two for Blackberry are available). It is as easy as saying 1, 2, 3. All you need to do is following this three steps:
1. Follow FRENCHONISTA on Twitter.
2. Like FASHIONGENTRIX on Facebook.
3. Leave a COMMENT on this post with your Twitter-name and "I did both!".
If you already follow Frenchonista or like Fashiongentrix, than all you need to do is doing the other two steps. Remember, you need to do all the three steps to ENTER this giveaway.
All four winners will be chosen by Frenchonista herself on April 04, 2012. And the day after (April 05, 2012) I will announce it on my blog. And I will take a contact with the winner on Twitter.
I HOPE YOU WILL WIN IT ! ! !
//