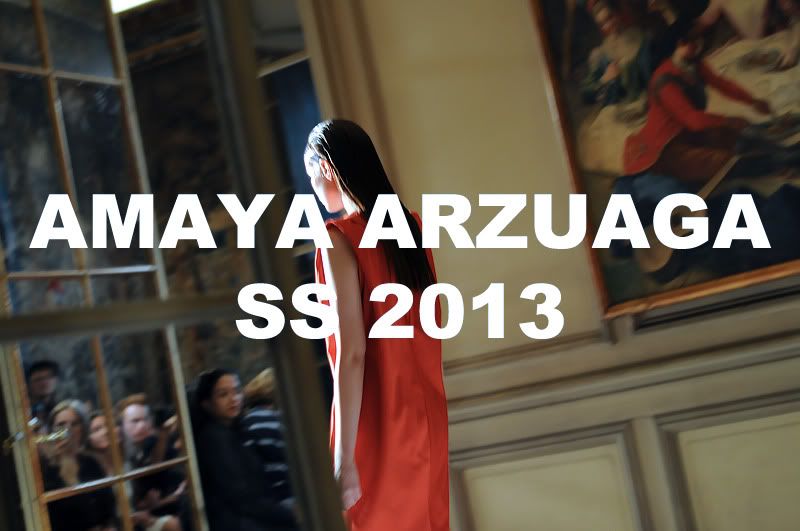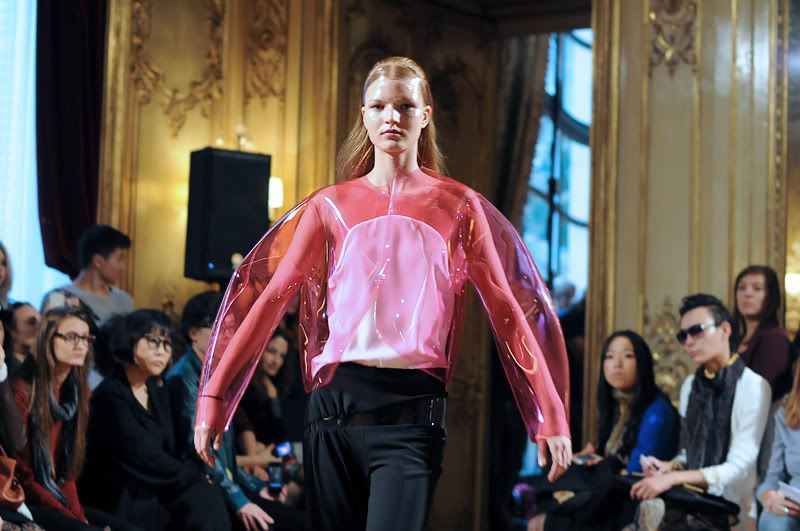 //
Amaya Arzuaga was the last show I visited during my adventure Paris during the Paris Fashion Week Womenswear SS 2013.
The use of different materials such as plastic, cotton, silk viscose knit and double silk crepe created the strong contrast between the fluid movement and the rigidness of the geometric silhouettes. The transparent plastic coat created the allusions of volume and armory shield.
Here is the quote about the SS 2013 collection from the fashion house itself:
"This is a reflection on the duality and its nemesis created from the development of the circle towards the poetics of the curve, distilling a femenine geometry which praises the beauty of movement, the fluidity and the subtlety in a game of contrast."
"Cette collection est une réflexion sur dualité basée sur l'idée du cercle et de son mouvement, de la poétique de la courbe qui encense la beauté du mouvement, la fluidité et la finesse dans un jeu de contrastes."
I am less satisfied with the results of my pictures. I found out after the show that I was using the same settings I used to make pictures outside while I visited the Eiffel Tower and Sacré Cœur as tourist.
//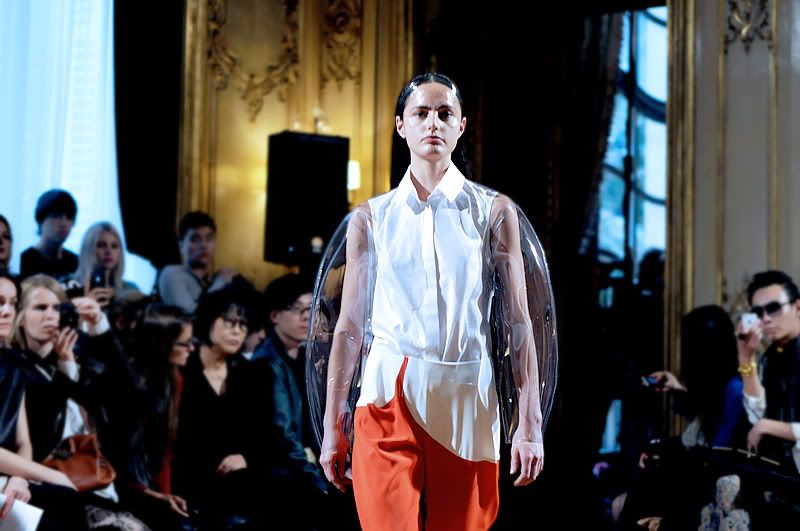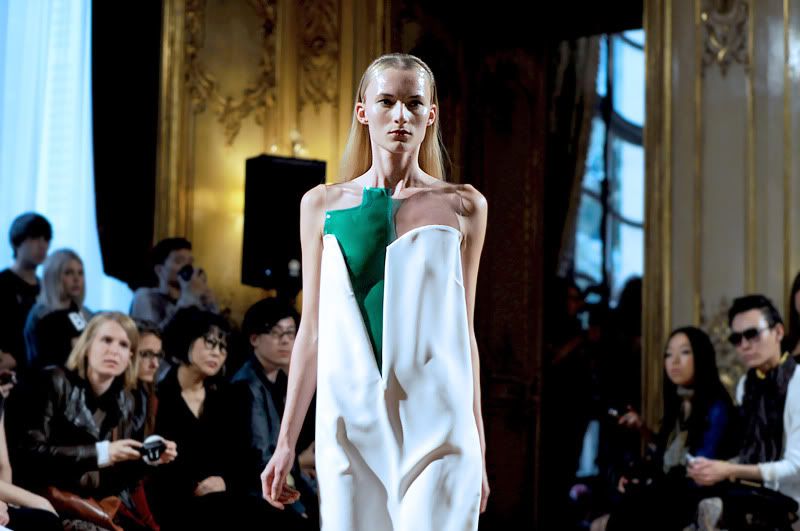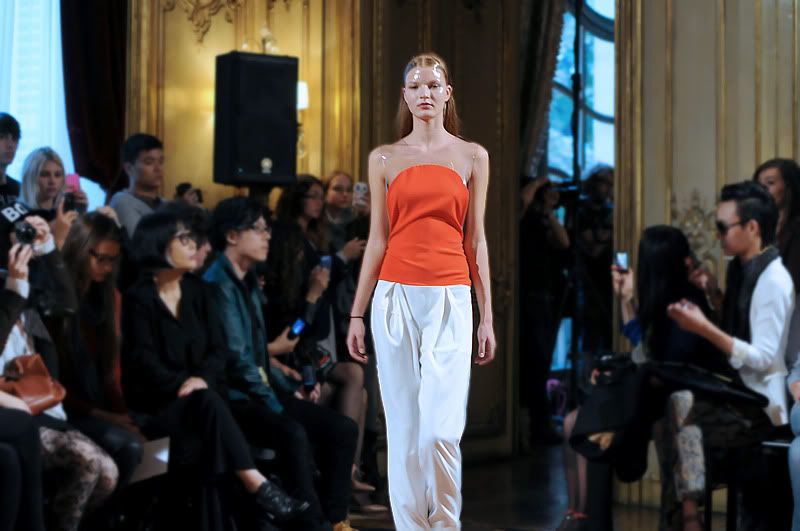 //