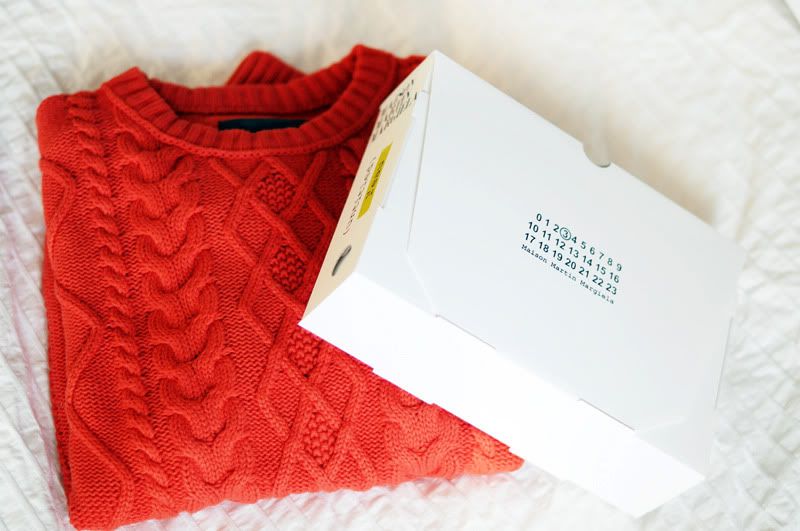 //
I know, I am kind of late to show you this items from Margiela and H&M. Wait a minute, sure your brains took you directly to the collaboration they did. Many bloggers posted their items, some bloggers criticized the collaboration, some are highly enthusiast about it, some just silent (you can hear the *crickets* singing).
What do I think about it? Well, maybe I will be tell you, maybe not. We will see.
But back to things from the Maison Margiela and H&M. I told you that I was late because these items I got on 5th of December from the Love One. It was 'Sinterklaas' day, to spare you my 'maybe not 100% correct explanation' read it in Wikipedia. But this time of the year is always confusing times for me. The Sinterklaas here in Holland (the personage, the costume, the hat) is the Santa in Indonesia on Christmas in some churches. At the same time there are other Santa (American version) in other churches, stores, everywhere. At the same day. And I haven't mentioned about the Sinterklaas helpers (Zwarte piet) comparing to the Santa's dwarfs and reindeer's. I can't even explain it correctly. Confusion! Quite happy about it that I am not traumatized because of it. Maybe just because my parents gave us enough gifts to digest all those personages and confusions. Anyway, I will leave it here.
Thank you Love for the gifts!
//